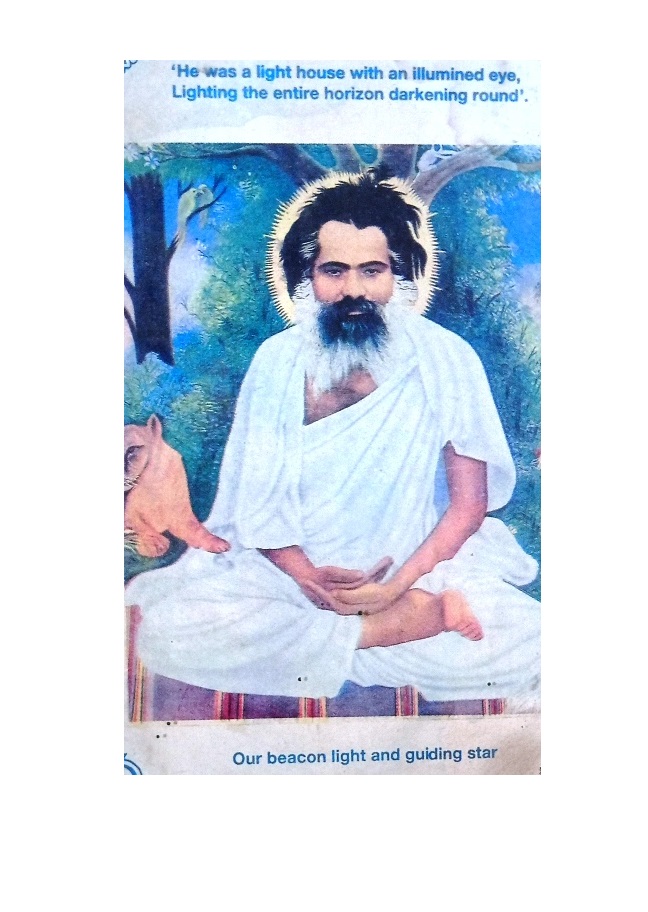 GURU SHREE SHANTI VIJAIJI MAHARAJ
It was on Vasant Panchami of Samvat year - 1 946 that Guruji was born. Great  Personalities come from humble origin  to mitigate the sufferings of fellow beings. So was his family, Ahirs of Jodhpur, the family that was well known for its simplicity, sacrifice and selfless service. They did trace their ancestry to the warriors like kshatriyas who offered  protection to both men and beast.
Gurudev believed in sincerity of thoughts and sanctity of action. All through he strove hard to free the atma from the clutches of mortality and sublimate it to eternity. "Om Shanthi" was always on his lips. From the very beginning Guru Dev shunned society, abhorred luxury and threw himself into seclusion and meditation. His introspective mind went in quest of the secret of real happiness. He took Diksha at the early age of sixteen at the hands of Great Jain Saint Dharma Vijaiji Maharaj. Soon he displayed supernatural powers. He could read persons from the faces.
Service to humanity was his motto. Emancipation of mankind from karma cycle was his ideology. His message was his life itself. He stood personified for peace, purity and prosperity. Devotees poured in from all Quarters for his darshan but he could be traced only at the hill tracks of Mount Abu and ranges of the Vindhyas. Finally, he got enlightenment and revelation. "Acharyapad" was conferred on him. Many honours were showered on him. Indeed he became a great Yogiraj and beamed his best to mitigate the encircling gloom of society. He loved and lived for all.
He attained Nirvana on Asoj Vadhi Dasam - 1999 S.Y. at Mount Abu leaving behind a tearful teeming of devotees and disciples to follow his footprints.
!! OM SHANTHI !